An Enterprise Resource Planning (ERP) system is important to running a successful growing business. While many companies are now moving to cloud-based ERP solutions, others might not be quite ready to move from an on-premise deployment.
Which method of accessing your ERP is best? The answer…it depends.
Cloud adoption, viewed as the gateway to modernisation, has reached a tipping point, with most ERP vendors now offering some kind of cloud deployment option. According to Gartner, by 2020, at least 35 percent of new product-centric ERP deployments in large enterprises will be software as a service (Saas). When it comes to deciding whether to implement an on-premise or cloud ERP solution, businesses must evaluate their needs, determine the total cost of ownership and decide which is best for them.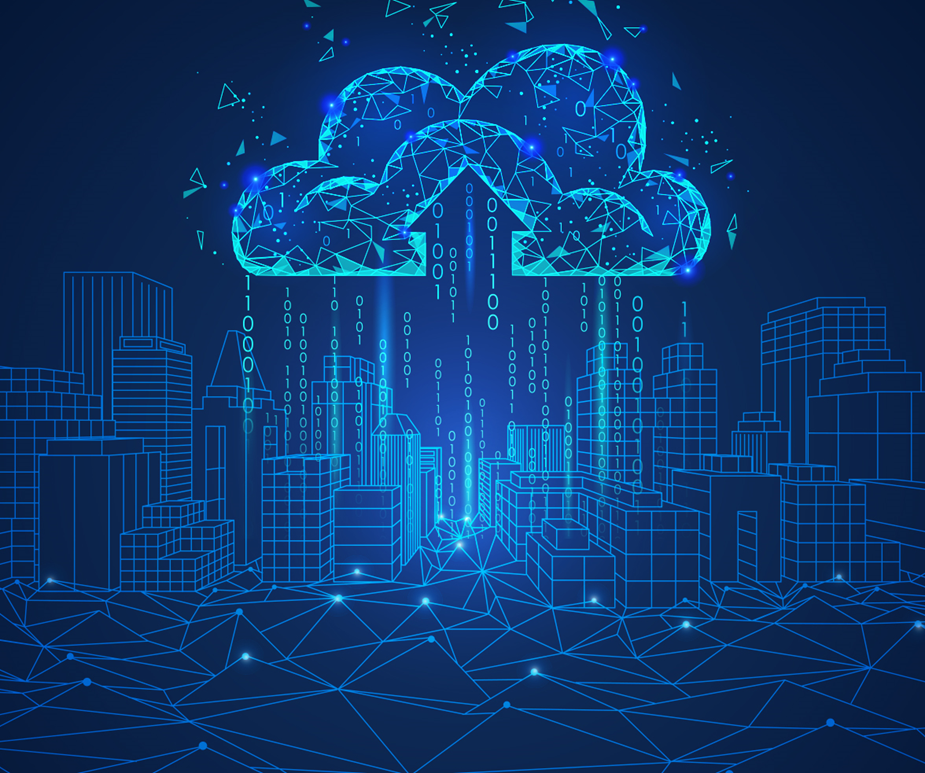 What is driving this increased cloud ERP adoption?
More and more businesses are adopting either a cloud or hybrid approach to ERP as they begin to understand the need for an infrastructure that enables them to deploy new and emerging technologies. This includes mobility, as well as collecting, aggregating, and analysing data.
ERP is quickly levelling the playing field, enabling smaller businesses to rapidly leapfrog older, more established companies. This is because it meets the needs of businesses that want the benefits of an ERP solution without the having to run and manage software applications or invest in servers and infrastructure. Another benefit is the ability to consume ERP on a monthly subscription basis offers businesses the ability to leverage OPEX as opposed to CAPEX.
Along with improvements in responsiveness, agility and costs, the cloud is helping businesses digitally transform and get fit for growth. As businesses shift away from traditional on-premise systems to cloud-based ERP they are leveraging new capabilities to improve their business and optimise processes.
What are the security implications of cloud ERP software?
Security, understandably, will always be a concern no matter how far technology progresses. Hosting your ERP solution in the cloud offers several security benefits that could outweigh on-premise options for your business.
Your ERP is automatically upgraded by your ERP vendor ensuring you are constantly and consistently safeguarded with the latest security patches. Embrace ERP supports a comprehensive, end-to-end security model. Security is built into every layer of the ERP environment – from physical network interface cards, to user passwords.
World-class global cloud infrastructure uses the latest in artificial intelligence and machine learning to detect and remediate vulnerabilities before they are exploited.

How do companies choose between cloud or on-premise ERP software?
Many companies investing in an ERP solution for the first time choose cloud deployment, to avoid the future transition. A growing trend among enterprises with on-premise ERP solutions is to start their cloud journey by adding specific cloud products (such as e-Commerce or analytics) to complement their core systems.
While ERP has always been associated with efficiency, today and going forward it's more about delivering intelligence, insights, and predictability to sustain competitive advantage well into the digital age.
Whatever your strategy, a phased approach allows you to design your own path to the cloud, where you can move higher priority areas of your business first to gain rapid ROI, revenue growth, and data-driven justification to expand.
Whether you are cloud now, cloud next, or cloud future, Embrace offers world-class cloud solutions. We empower you to choose the ERP deployment strategy that works best for your business. Your business is free to embrace innovation at your pace to achieve your growth goals and desired business outcomes.