You are in Good Hands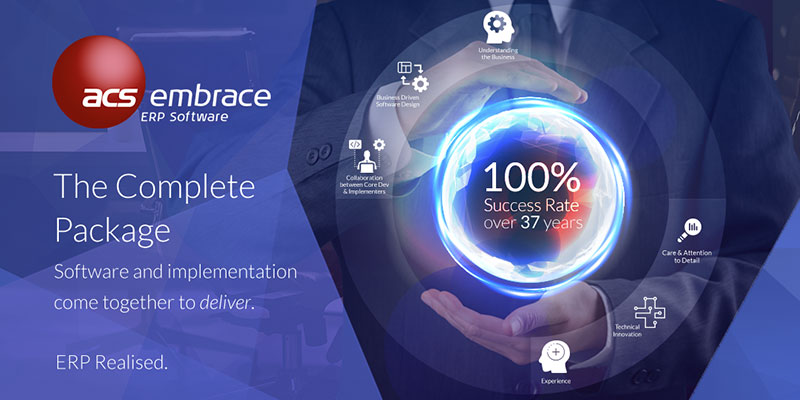 In the cloud or on-premise, your business is supported by a team of technical and industry experts who partner with you to ensure your success. Due to this high level of support and its flexibility, Embrace has been implemented in some of the most complex, highly integrated business environments whilst maintaining its 100% implementation success rate. A feat that only takes a little research to appreciate the significance of.
In Control
We own, develop and implement Embrace, and have been doing so for over 37 years. Having an in-depth knowledge of the product we implement as well as the ability to direct its development means our clients get what they are promised, every time.
Extensive Functionality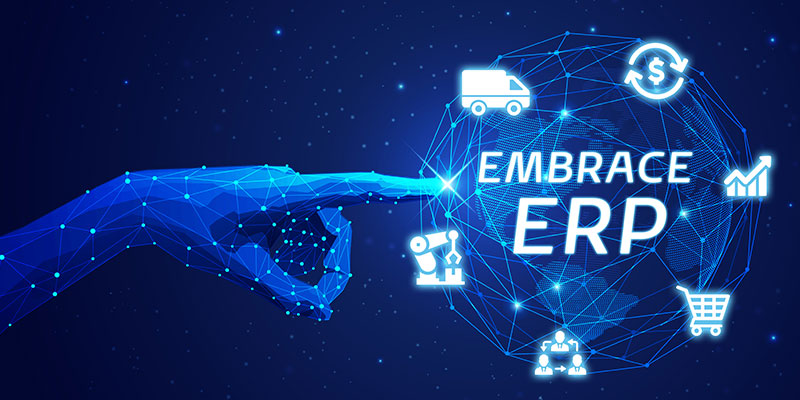 Embrace is an end-to-end ERP software solution designed from the ground up as a fully integrated package which means everything works together seamlessly. In complex business environments, having one consolidated system that talks to all aspects of your business is invaluable.
Local Expertise
Based in South Africa, we have a deep understanding of local business practices and regulations in sub-Saharan Africa. Our team is as good as any you will find worldwide, except they are right here, where you need them.

Implementation Team
Our professional Projects Team is the driving force behind the successful implementation of our Embrace ERP business solution. Our dedicated team consists of Project Managers, Business Analysts, Industry Specialists, Programmers, and Trainers. They have a wealth of experience and expertise and are responsible for new user (first time) Embrace ERP business solution implementations, as well as new Embrace module implementations, upgrades, and business re-engineering projects at existing sites. Our track record shows that we understand best business practice in terms of delivery and implementation of solutions.
Planning is Everything
A well-planned implementation, where the business requirements and processes are clearly defined, understood and agreed to by all parties at the start of the project, is critical to the success of any project, no matter how big or small.
One of the most overlooked aspects of a technology initiative is managing the impact of and resistance to organisational change. Ideally, a change management program should be followed, to educate, prepare and motivate those impacted by the change. The key is to focus on 'why' this is being done. Why is your project critical to your organisation's mission, how does it fit into the overall strategic plan and how will it help you to be more successful?
Implementation Methodology
Formation of the Steering Committee

Regular meetings, with all parties, to ensure that the project remains on time and within budget.

Assessment

Includes the Needs Analysis, Gap Analysis, and Scope of Work.

Build

Includes the configuration and setup of the system, i.e. data conversions, customisation specification, and development.

End-User Training

The content and extent of the training requirements flow from the needs analysis phase. ACS-Embrace designs the training courses to suit client-specific business requirements.

Testing

Extensive tests take place before the Go Live. Real company data is imported into the test environment and all relevant business processes and functions are simulated.

Go Live

Includes the Cut Over, Final conversions, Go-live, Handholding, Day-end and first Month-end.

Post Implementation Review

Feedback from the client, evaluates deliverables, compare budget, evaluate feedback and project closure report.
Formula for Success
At ACS-Embrace, we strive to deliver beyond solutions. Our highly motivated and qualified Project Team have a wealth of experience, a wealth of business knowledge and a proven track record, to ensure our projects are successful and measurable.
A well-implemented system provides a solid foundation for the growth and success of your business.
---