Get The Service Beyond Excellence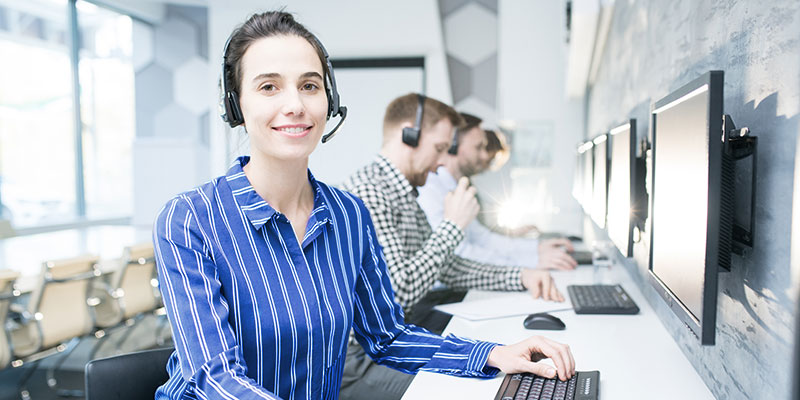 We, at ACS-Embrace, believe that our most important stakeholders are our customers. Our Customer Support Team goes the extra mile to serve the needs of our core customer base and deliver "Service Beyond Excellence!"

Embrace Account Managers
To successfully meet this challenge, a dedicated technical Account Manager is assigned to every client.  Account Managers have a multi-faceted tool-kit with diverse skills that embrace every aspect of the client's ERP business solution.  They are generalists, with a good understanding of business and of Embrace. They are technical and able to deal with issues immediately or co-ordinate resources to address requirements that are more complex. Account Managers have the advantage of working in a variety of industries and are often able to bring unique perspectives and solutions to the business problems experienced by their clients. They are also called on to consult beyond the strict ambit of Embrace because of their in-depth knowledge of their clients' environments.
Another important component of our support policy is the Steering Meeting, a regular, short meeting at which management from both companies participate. Steering meetings oversee activity on the client site, provide an opportunity to update clients on the latest and planned developments in ACS-Embrace and help ensure all support issues are addressed.
Service Level Agreements have been created to formalise relationships and to define expectations and response times in line with the requirements promulgated by King III. ACS Support also offers the option of guaranteed after-hours support.
The Best Support
The ACS-Embrace Support Centre, staffed by high-level personnel from our Support, Projects and Development divisions, further extends our excellent level of support. It includes the Service/Help Desk, backed by a team of experts with the capability to respond quickly to queries and problems.
Creating a close relationship between Support and R&D we have a team dedicated to client customised development. Customised programs, with the potential to be considered for inclusion into standard package, are developed to standard package standards and then motivated for inclusion in subsequent versions of Embrace.
ACS was founded on the concept of "Customers for Life' and over the past few years we have celebrated 5, 10, 15 and 20 year anniversaries with our clients. This is testament to our high level of service and support and enduring relationships built over the years. 
"When the customer comes first, the customer will last." – Robert Half