Welcome to our December 2020 edition of embraceTALK - which introduces a brand new and very different look.

What an unusual year 2020 has been! The TALK around these new trending words says it all: COVID-19, flatten the curve, self-isolating, social distancing, elbow bump, PPE, WFH and top of the list, digital transformation.
In this edition we drill down into the what, how and why of digital transformation, and explore the pivotal role ERP plays in this process.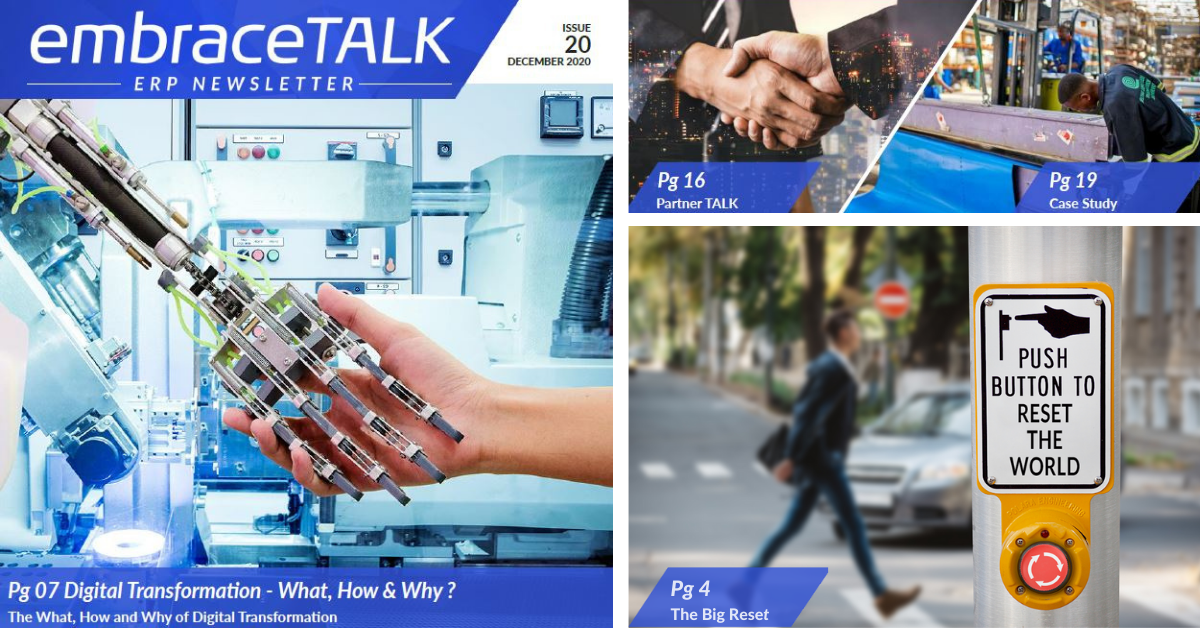 Continuing along this theme we TALK about Embrace Mobility and a mobile field service application that extends the reach of the Embrace Service and Workshop functionality out into the field.
We recognise our existing and new clients and take great pride in presenting our case study on how Belting Supply Services streamlines operations and enhances efficiencies with Embrace ERP. At ACS-Embrace it is our mission to build lasting win-win partnerships with our clients.
We thank you for your valued support during a really challenging year and wish you and yours a wonderful festive season and prosperous New Year.