Thousands of visitors attended the five days of Electra Mining Africa to see the latest innovations across the mining, manufacturing, industrial, electrical, power, transport and related industries. They were not disappointed! New products were launched and new technologies unveiled. ACS-Embrace showcased the future of ERP Solutions for all industries, demonstrating how Embrace, a local, end-to-end, rock solid package can help businesses drive revenues, grow market share and increase business performance.
Daily case study presentations addressed the following topics:
Delivering relevant solutions with Embrace
Driving operational efficiency
Building win-win partnerships
Using technology to deliver cost-effective solutions
In the current economic environment with low growth, tight margins and on-going cost escalations, the mining industry is looking to technology to improve operational efficiency, increase productivity, reduce costs and ultimately yield better returns. The presentations demonstrated how this could be achieved with the locally engineered Embrace ERP software solution.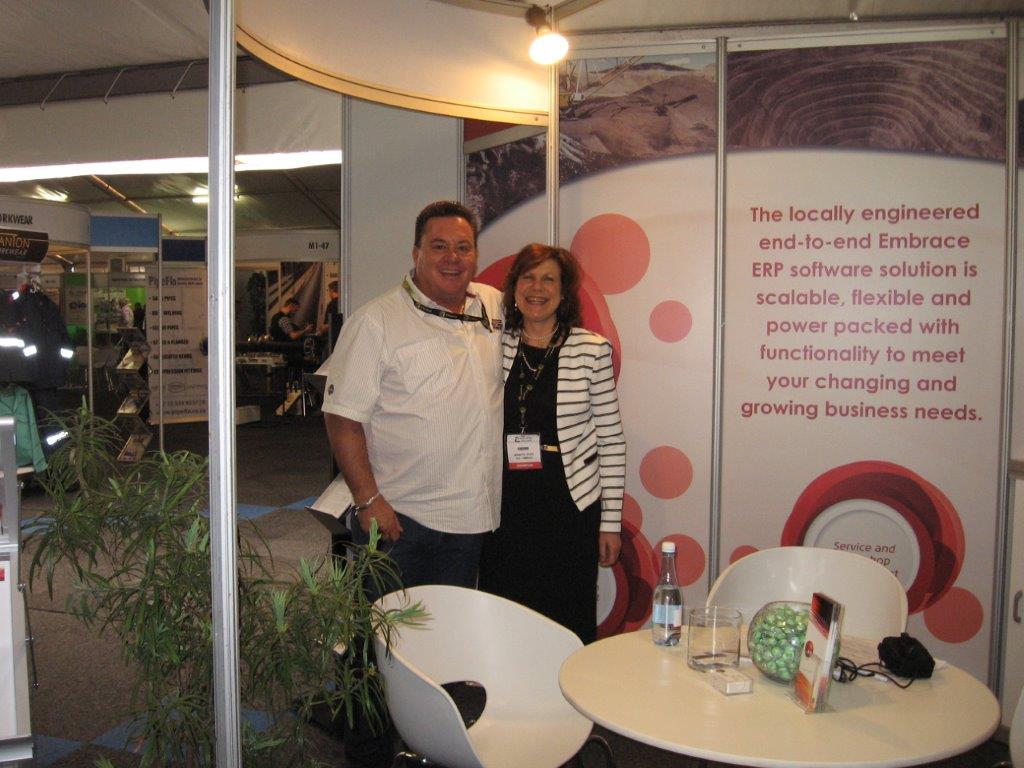 Embrace is scalable, flexible and power packed with functionality enabling Mining Companies to better manage their supply chain and process plants and ensure that all assets are delivering at maximum efficiency levels. The easy-to-use workflow-driven set of processes manages budgeting, procurement, production, maintenance and internal cost requisitions.
With real-time visibility and comprehensive reporting, Embrace provides the right information, at the right time to the right people, ensuring that pro-active decision making is possible for Mine Management.
Client testimonials highlighted the benefits of a robust, rock solid, software-based internal controls system. With these controls in place they have been able to:
Reduce the potential for fraud
Ensure accurate and reliable financial reporting
Comply with laws and regulations relating to corporate governance, internal controls, risk management and privacy
Reduce the risk of asset and resource losses
Ensure that every rand invested is utilised with maximum efficiency for maximised profit
Optimise business decisions with timely, accurate and reliable information
Increase operational efficiency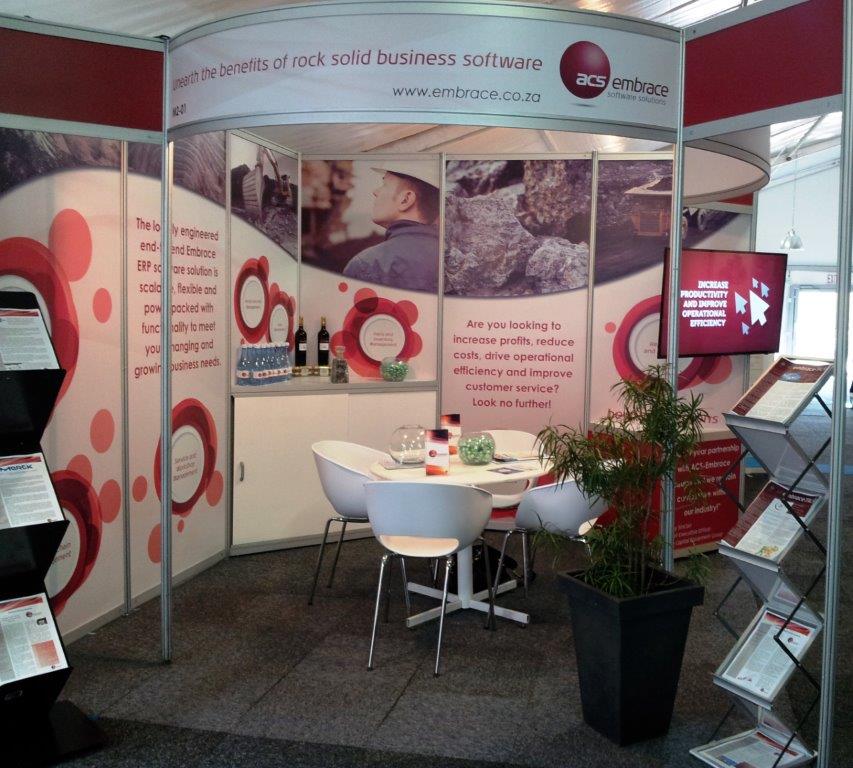 To all clients, prospective clients and friends who visited the ACS-Embrace stand at Electra Mining Africa, thank you!
We look forward to chatting to you again in the weeks ahead.