The December edition of our company newsletter, embraceTALK, has been published! In this edition, we look back and celebrate some of the highlights and milestones achieved.

We TALK about our newly established Outsourcing Division, meeting the increased drive for outsourced services, along with the benefits this team brings to the table.
Our special feature TALKS about our partnership with EAI South Africa and how ACS is poised to embrace the mobile revolution. There is no doubt that mobile has become the method of the masses as these devices provide users with a rich exchange, anytime and anywhere.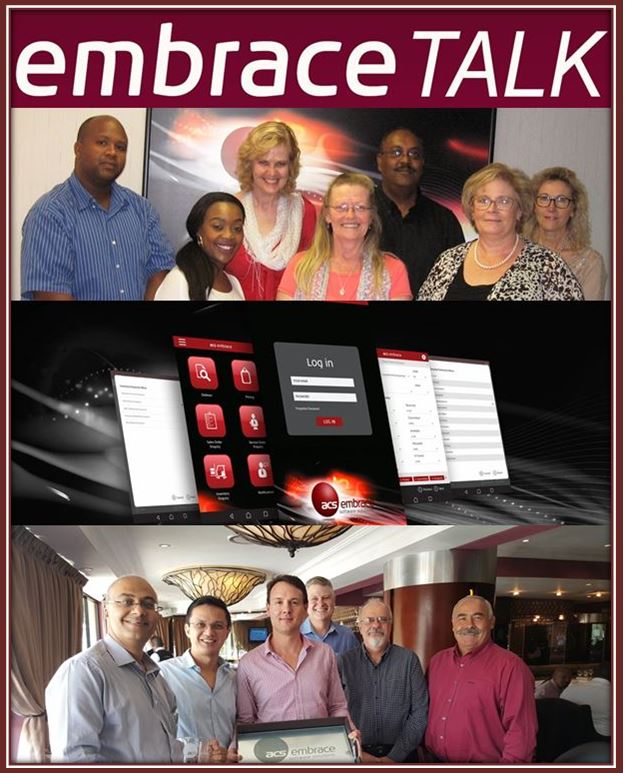 Over the past few months our team numbers have swelled and we are delighted to welcome and introduce 8 new team members and wish them a long and successful career at ACS-Embrace.
Read all about our plan to improve our overall digital presence and be sure to enter the draw for our festive wine and chocolate hamper.
During the course of the year we have celebrated long term win-win partnerships with some of our clients and we are honoured to share these significant milestones.
Thank you for your continued support and we wish you every success for a productive and prosperous 2017!