(Editorial published in Plant Equipment & Hire – March 2017) - As the cost of importing new machinery soared in recent years due to the challenging economic conditions and fluctuating exchange rate, more buyers have begun turning to second-hand and refurbished equipment in an effort to cut costs. Some OEMs and distributors of new equipment have also started shifting some of their focus towards the second-hand market.
For companies that are both trading in and refurbishing second-hand equipment, it is important to be able to track which parts of a machine are under warranty, as well as the machine as a whole. One way to manage this process is through specialised software, such as that provided by ACS-Embrace, with its comprehensive Embrace ERP software solution.
According to ACS-Embrace marketing executive Jeanette Teles, the Embrace package includes integrated Financial, Parts Distribution, Deal Management, Maintenance Contracts, and Service modules, and is ideal for companies refurbishing and selling second-hand equipment.
The system keeps a full service history both on the equipment and on all parts, together with an online service logbook. "When refurbishing equipment, some parts may need to be replaced and the replacement parts could be brand new or used, and often carry a separate warranty. The Embrace software package encompasses financials, sales, after-sales, maintenance and service support, including keeping comprehensive warranty details for each item," Teles explains.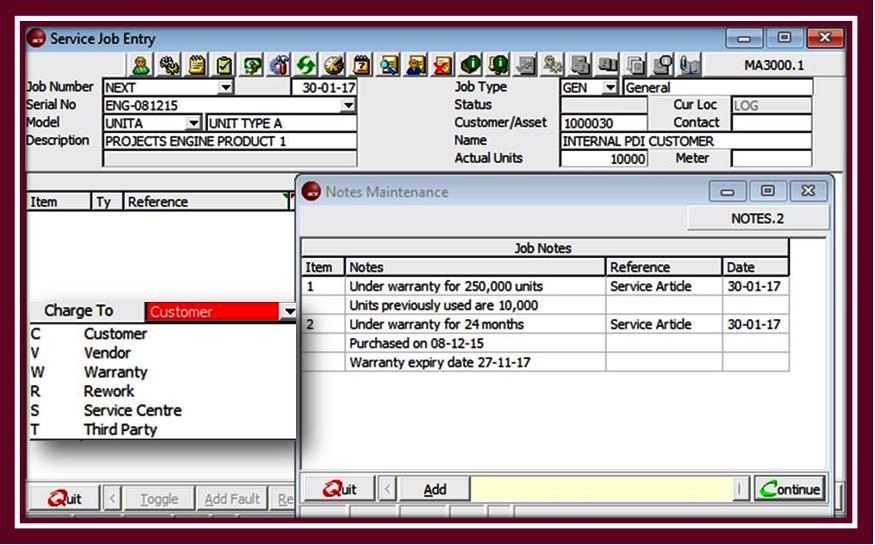 "These details include serial and sub-serial numbers, and when a service job is opened, this information can be used to determine the type of job and work that may be required for that specific item. Specific parts and fault codes can be excluded from the warranty cover, and warranty tracking can be accessed by unit and by date," she adds.
The Service module tracks both routine and unplanned maintenance repair jobs, managing, scheduling and processing service jobs. Cost management is centralised and simplified, with all costs controlled, including labour, parts, buyouts, and outwork by third parties, while actual costs are measured against set standards to determine efficiency and profitability. This is the module that tracks warranties, with warranty types being catered for, including own warranty, vendor warranty, third party warranty and rework warranty.