Astore Keymak – a member of the Hudaco Group is the leading supplier in Southern Africa of the most comprehensive range of thermoplastic pipe fittings, valves, pipeline accessories and plastic welding equipment.
To provide the crucial management control required, Astore Keymak implemented the Embrace end-to-end ERP solution as it is real-time, comprehensive and fully integrated! "The information is accurate and consistent, and with real-time actionable visibility into warehouse, branch and business operations has enabled us to improve overall operational effectiveness!"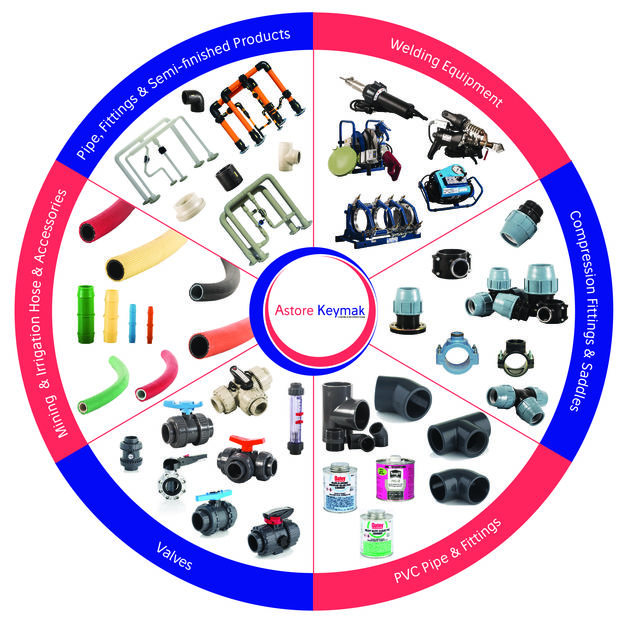 Many different systems were considered but no single standard package could meet the company's complex requirements. Embrace was the closest fit and had the most comprehensive functionality, but the biggest plus was that it could be configured, customised and tailored to an exact fit for our business, easily and cost effectively. 
Embrace provides a suggested reorder report for both International and local suppliers and is run on a weekly basis. This used to be run on Excel – which was cumbersome, inaccurate and time consuming. The company carries in excess of 12,000 line items and can receive any one product from three different international suppliers. Embrace tracks preferred suppliers, alternative suppliers and their lead times.
"The Embrace Reorder Report has resolved all our procurement challenges and enabled us to cut time for shipment ordering by 75%!"