ACS-Embrace and Decision Inc. recently hosted a Business Intelligence (BI) Seminar at the Johannesburg Country Club.

We discussed the latest trends in Business Intelligence for 2017 as well as best practices in the discovery, interpretation and communication of meaningful patterns in data.
We looked in more detail at self-service analytics and how BI solutions integrate seamlessly with the Embrace ERP system. These cutting edge solutions use drag-and-drop creation to produce smart, interactive data visualisations to better understand your data capability.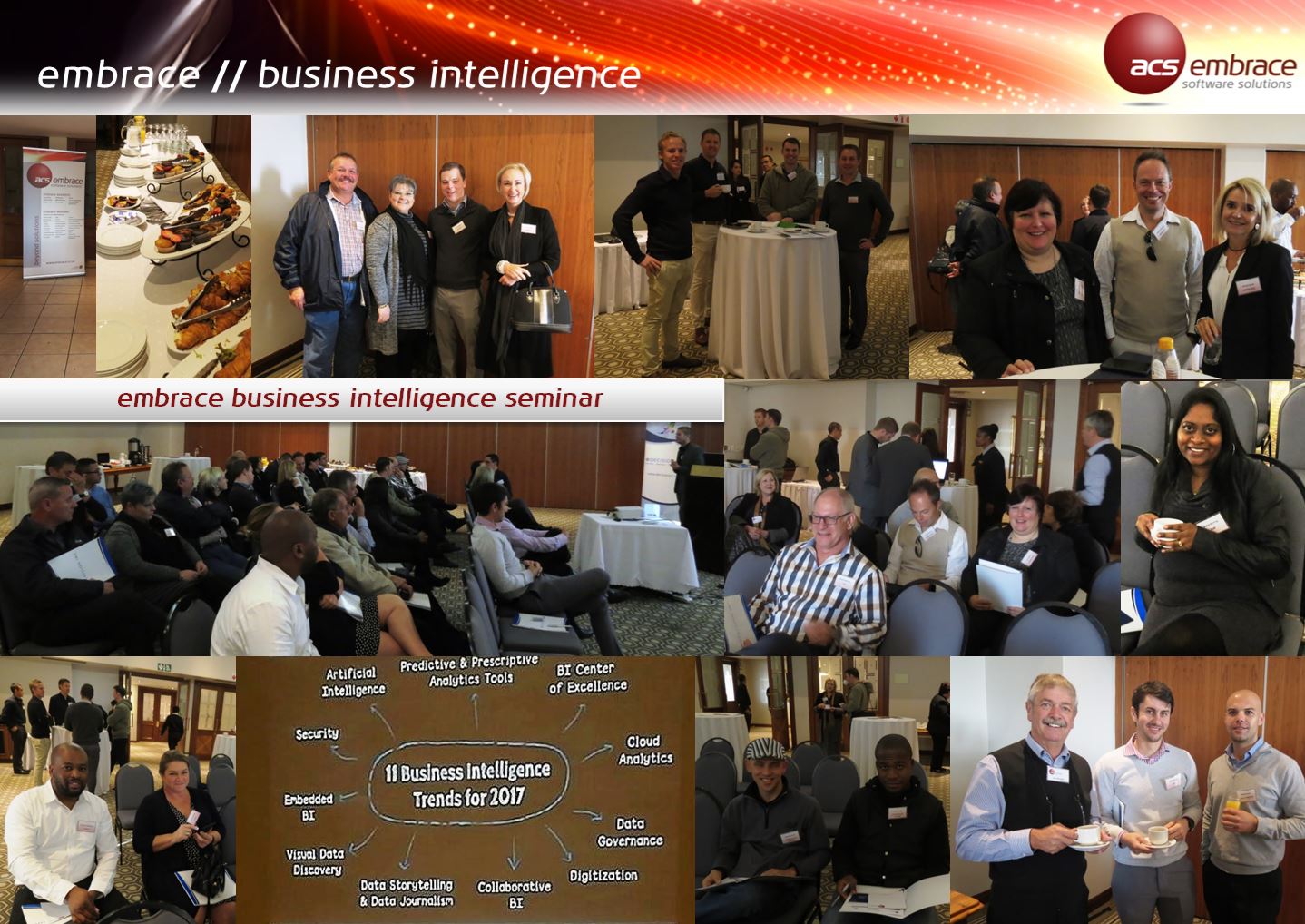 The Advanced Analytics team showed how analytics has evolved from standard reports to predictive modelling and forecasting and how advanced analytics is used in the real world.
To find out more about how you can unlock the information in your ERP system, and see the whole story that lives within your data, contact us today!