Editorial published in Hire SA – June 2017 Edition

Rental fleets have high procurement and operating costs. One of the largest costs is driven by maintenance of the fleet and while ensuring high levels of service, safety and efficiency, these costs need to be effectively managed and controlled.

Preventative or scheduled maintenance is an effective way to reduce costly, unplanned maintenance and shrink vehicle and equipment downtime. With diverse fleet assets, ranging from pickup trucks to heavy-duty equipment, it can be difficult to keep track of varying maintenance schedules.
Falling behind on maintenance leads to asset downtime, higher expenses and reduced profit.
This is why more and more rental companies are turning to fleet rental and maintenance software, like Embrace, that supports both time and usage-based preventative maintenance, ensures assets, across all locations, are properly maintained with minimal overhead.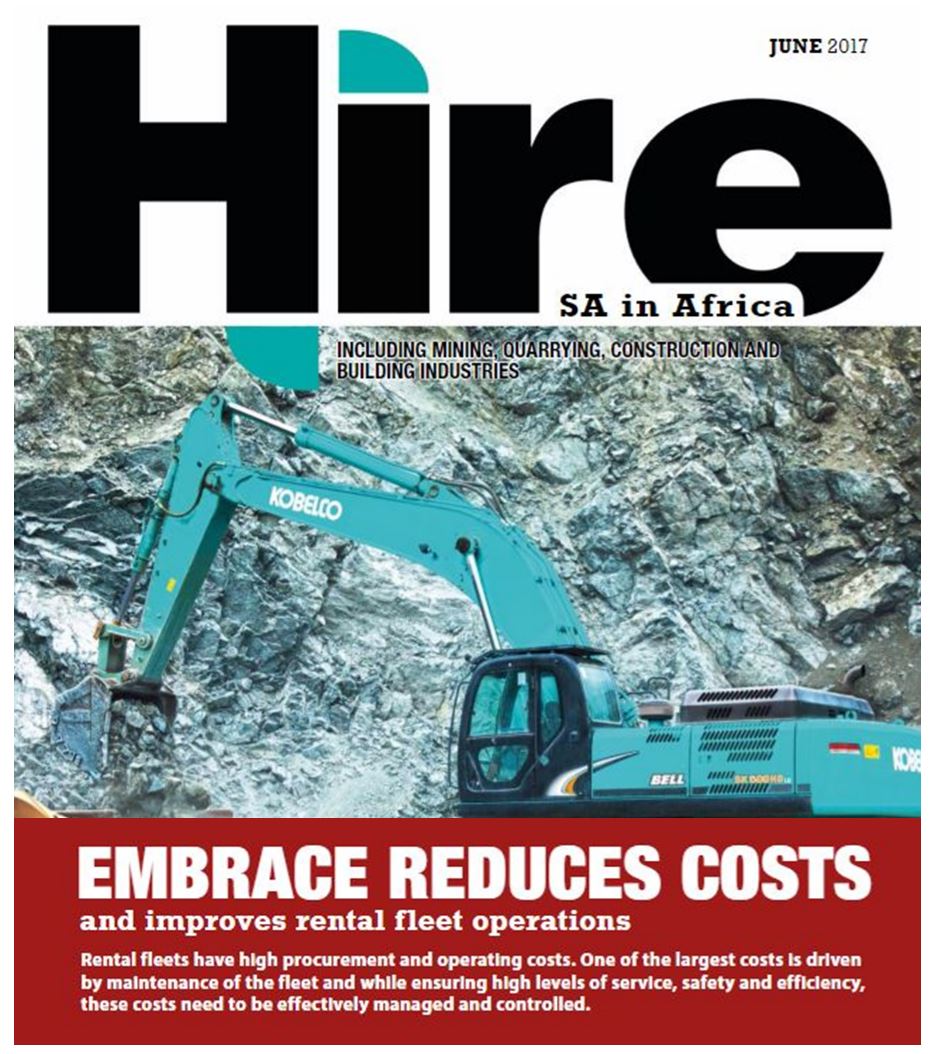 According to ACS-Embrace spokesperson, "Embrace enables your entire fleet maintenance to be consolidated and controlled – all in one centralised location! Embrace gives full visibility into every detail of your company's entire fleet, including operating expenses, warranties, parts installations, service histories, location changes, driver assignments and more –decreasing downtime, increasing operational efficiency and giving immeasurable control."
The Embrace software solution enables rental companies to schedule and track preventative maintenance tasks, thereby reducing emergency maintenance issues, unexpected production stoppages, and overtime costs for emergency repairs.
All job cards for fleet repairs and maintenance are opened and tracked on Embrace. Technicians clock onto job cards, enabling labour costs to be accurately allocated and employee efficiency measured. The service history details the full cost of the vehicle as well as a running cost per kilometre. Alerts for services due ensure that vehicles and equipment are maintained at the prescribed scheduled intervals. Warranties are tracked and Embrace flags the vehicle, equipment or part if it is under warranty, which saves time and a lot of money!
Each vehicle or rental asset can be analysed to show its profitability and Return-on- Investment by drawing on information about service and maintenance costs, depreciation expenses and revenue generated.
The software's flexibility and tailoring options make it a perfect fit for companies of all sizes.