The Caital Equipment Group (CEG)  – a division of Invicta Holdings LTD consists of local and international companies and divisions focusing on the importation and distribution of Capital Equipment, with a distribution network of over 152 outlets which operate in the supply of agricultural, construction and forklift equipment with a strong spare parts base. 
CEG has adopted Embrace as the preferred ERP System in order to manage their dealer network and after sales support operations.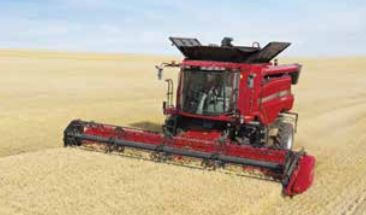 "For the past 30 years we have partnered with ACS-Embrace to meet the challenges of a  rapidly changing business and ERP environment and to remain competitive within our industry. During this time CEG has acquired various companies and grown in leaps and bounds. We have added companies and users to Embrace easily, with the new company's being fully operational within short lead times," explains Tony Sinclair, CEO, CEG Group.
Embrace enables instantaneous access to a comprehensive and reliable real-time set of financial and  performance data.  The sophisticated reporting tools in Embrace empower divisional managers to make quick and informed decisions that help maintain their competitive advantage in their respective markets.
"Embrace has been instrumental in assisting us to maximise growth, improve efficiencies, generate cash and improve returns on capital from our businesses," states Geoff Balshaw, CFO CEG Group.