Questions are frequently asked about the benefits of implementing and running a fully integrated, single ERP software solution as opposed to purchasing application software based on a best-of-breed "bolt-on" solution approach. The simple answer is that a business solution is only as strong as its weakest integration.
To this end, ACS-Embrace has and continues to invest internal resources into developing and enhancing Embrace, ensuring it remains a world class, full-suite ERP software solution with fully integrated "best of breed" modules, eliminating the need for "bolt-ons" and "middleware".
Some of these "best of breed" modules include Rental, Service, WMS (Warehouse Management), Manufacturing, Kitting, POS (Point-of-Sale), CRM (Customer Relationship Management), Emailing, Output Management with document management and archiving and Web Services.
Middleware is defined as "gluing or tying together" separate programs and allowing disparate applications, i.e. third party "bolt-ons" to communicate. Additional "bolt-ons" can greatly increase the total cost of the solution and there is no guarantee that the myriad of "bolt-ons" will work as expected once bolted-on to your base ERP software system.
When you embrace, a fully integrated ERP business solution, you effectively "cut out the middle man", eliminate data redundancy, connectivity complications, unfriendly user interfaces as well as integration and interface risks.
Built on a robust technology platform, using a single data base and infrastructure, Embrace delivers the most comprehensive data, real-time, at the fastest processing speeds available. This is because all your critical data resides within one ERP solution, promoting data flows across your business for maximum speed, accuracy and visibility. This helps ensure real real-time information, which is critical to your business success!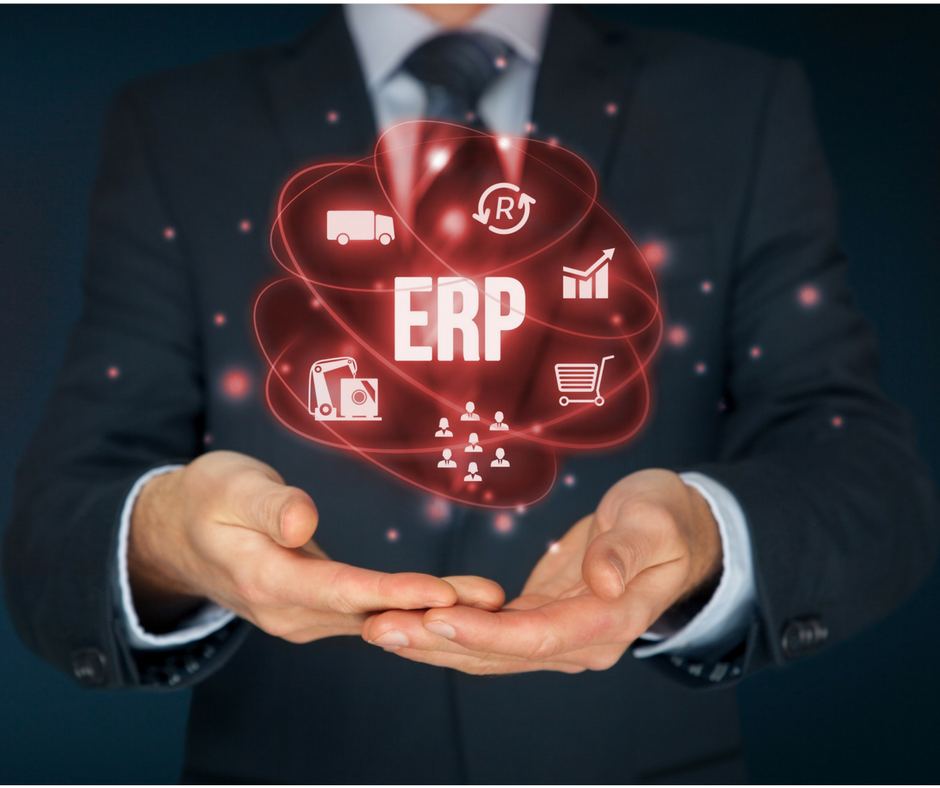 7 reasons you should embrace a full-suite, single ERP solution
1) Integration – There is no need to integrate disparate 3rd-party "bolt-on" solutions which add significant extra recurring time and costs to an ERP project. By running one centralised system, data will be the same for the entire enterprise, ensuring one single version of the truth. This also prevents the "least common denominator" situation, which renders functionality in one area of the system unusable due to corresponding functionality and data not existing in other functional areas of the business system.
2) Easy Upgrades - Full-suite, centralised ERP software solutions enable companies to take advantage of and implement version upgrades, as they become available, without the risk of invalidating an integration point between two separate systems.
3) Usability – Each and every third-party "bolt-on" solution has different usability functionality and users have to learn how to operate each interface and system.
The full suite ERP business solution has a consistent "look and feel" throughout, making it easy to learn and to use, enabling users to work cross-functionally without having to relearn a new system. The same set of commands and menu structures are used throughout.
4) Data Integrity – When common data is shared by multiple "bolt-on" solutions, data needs to be synchronized across multiple applications. This can lead to duplicate data, complex data integration issues as well as slow access to your most recent business information. Keeping the different systems in balance can be a time-consuming arduous task and when users get different results when querying the data in different parts of the system, they quickly lose confidence in the overall system and don't know which figures to believe.
A full-suite, fully integrated software solution increases the overall integrity, stability, and usability of your ERP business solution. Users have complete visibility into the entire enterprise system and can use drill down tools to get to the heart of your sales, performance and operational data.
5) Reporting – When information is not spread across multiple applications and platforms, there is no need to run expensive data warehousing projects in order to pull together a common view of data. Full-suite solutions update in real-time with full visibility into all revenue and cost information.
6) Security – The more "bolt-on" solutions you have, the more different security models your IT team needs to deal with, making it difficult to maintain security and privacy across the entire solution. Fully integrated ERP solutions ensure consistent, straightforward authorisations and user permissions for seamless security and privacy.
7) Minimal Maintenance Costs – The costs of maintaining different technologies, infrastructures, applications, data bases and middleware, add up quickly, impacting your bottom line. And when errors or imbalances between systems occur, it is difficult to determine which part of the system is to blame, often causing you to incur expenses with more than one vendor.
"Bolt-ons" are not maintained to work with the latest version of your ERP business solution. Also, a solution provider could change their complete data base schema from one software release to another which would disable all existing integration points. Additional costs are incurred when paying maintenance fees to multiple software vendors year after year.
With a full-suite solution, there is only one integrated solution to maintain, one vendor delivering end-to-end support as well as a risk free upgrade path, ensuring you remain at the leading edge.
The bottom line is that single ERP business solutions are good for your business and your bottom line, ensuring you remain a best-in-class company!