Welcome to our winter edition of embraceTALK. It's hard to believe that we are already halfway through 2018.

The TALK that has permeated the South African marketplace this year has been "solid signs of growth of the Manufacturing Industry", with government committing "to address the decline over many years of our manufacturing capacity, which has deeply affected employment and exports."
It is no surprise that in this edition we focus on and TALK about ERP Manufacturing technology and solutions. Our special feature explains how manufacturing companies can plan, execute and control production more effectively with Embrace Manufacturing!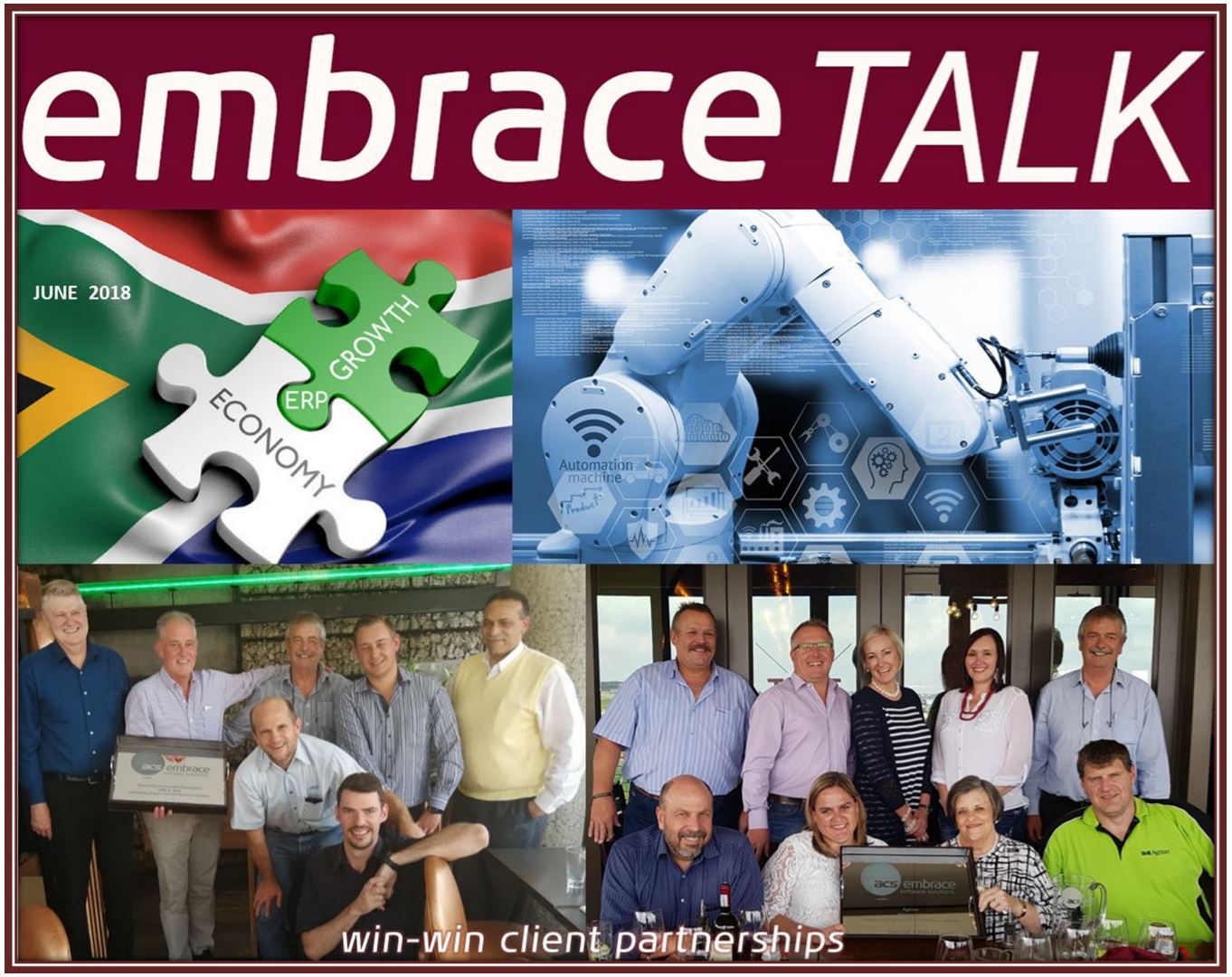 We take great pleasure in presenting a case study on how Dupleix Liquid Meters (DLM) found "a perfect fit" with Embrace ERP and by implementing a single end-to-end ERP solution with integrated manufacturing, have reaped a rapid return on investment!
At ACS-Embrace it is our mission to build lasting win-win partnerships with our clients. Our client TALK feature is testament to this and we take great pride in sharing our 30 year, 20 year and 15 year client anniversary celebrations.
Don't forget to follow us on our Social Media platforms to stay current with the latest Embrace ERP news.