Implementing a new ERP system is no walk in the park and failure is a very possible threat. The following seven steps will mitigate that threat and help you prepare for a successful ERP Implementation.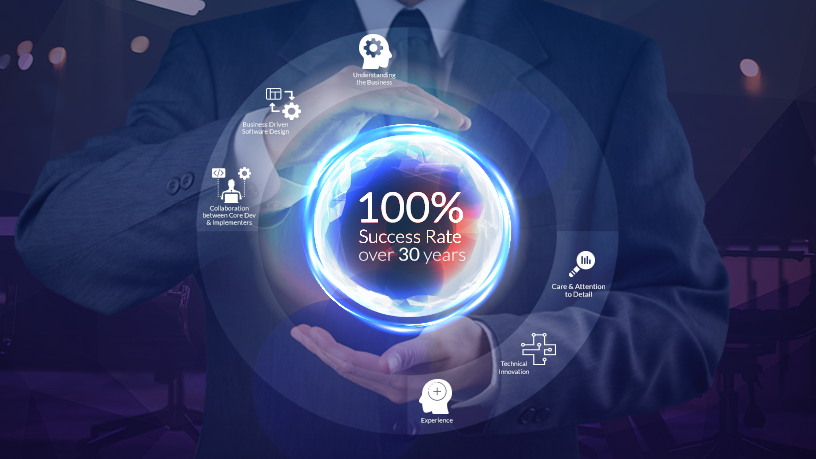 1) Carefully select an ERP software solution that best fits your unique and specific business requirements. Evaluate the service requirements that go hand in hand with deploying an optimised solution and ensure that local expertise and support for the solution is readily available. Check your new ERP partner's implementation credentials. What is their success track record, and over what period of time? This will save time, money and frustration in the long term.
2) A well-planned implementation, where the business requirements and processes are clearly defined, understood and agreed to by all parties at the start of the project, is critical to the success of any project, no matter how big or small. Your ERP partner will have a wealth of experience in drawing up a comprehensive implementation schedule for your company that will minimise disruption and help keep you on track for an in-budget and on-time go-live.
3) Prepare your employees for the ERP Implementation. One of the most overlooked aspects of a technology initiative is managing the impact of and resistance to organisational change. Ideally, a change management program should be followed, to educate, prepare and motivate those impacted by the change. The key is to focus on 'why' this is being done. Why is your project critical to your company's mission, how does it fit into the overall strategic plan and how will it help you to be more successful?
4) Allocate the right resources. Many executives view an ERP implementation as secondary to running their business and therefore allocate minimal resources to the project. Allocating influential team members to the project ensures that new technology and processes align with the corporate strategy. They are more capable of providing the input required to build a digital strategy and implementation plan.

5) Data migration and integration process. Ensure your data is clean and ready before you make the switch. If your current system has been in place for 10-15 years or more, you may want to consider how much of that historical data is really needed in your new system. Since database efficiency usually decreases as more and more data is introduced, don't bring over more than is necessary. This is also an opportunity to redefine data governance in your company.
6) ERP user training. If employees don't know how to use the new ERP solution, or they're afraid of it, it will fail. Users that are powered by knowledge are more likely to adapt to change easily and adopt best practices and new processes. Define a training program that works for individual departments, task types and individuals. This is one area where working with your technology partner is invaluable. They're experienced with ERP system deployments and training, and they've been providing user support for a number of companies like yours, so they anticipate employees' questions and needs through training, roll-out, and post-roll-out.
7) Before you are ready to flick the switch and unveil your future success you need a testing and go-live plan. The software, the processes, the procedures and the people must all be rigorously tested, and tested together, in an environment as close to real-life operation as possible. The testing phase will help identify and eliminate most of the issues. Once you and your team are satisfied, it's time to let the magic happen. Step back and watch your business start to operate more efficiently, productively and profitably.
ACS-Embrace has been implementing ERP solutions for over 30 years and boasts a legendary 100% success track record. With end-to-end accountability, local expertise and unrivalled support, ACS-Embrace partners with you to grow your business.
Dedicated, experienced and expert teams assist with every phase of the project from the ERP investigation and purchasing cycle, the development of the project plan, through needs analysis, training and implementation to on-going system support and development.
"We believe that Service is the most powerful differentiating factor for businesses today and have aligned our team strategy to meet the demands and challenges in an ever-changing IT and ERP environment, ensuring that we deliver Service Beyond Excellence!"